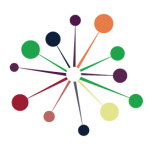 Flexi-Time Relief Positions Available
 Are you someone who is interested in trying something different and supporting someone to live their best life?
Gheel Autism Services provides a varied range of supports to people with autism including Day Supports, Residential Supports, Individual Living Supports, and Outreach Supports.
Our Relief positions offer the following benefits and opportunities:
You can choose what shifts you would like to work to suit your personal/home life.
You will receive full training in areas such as autism, our low arousal approach, fire safety, manual handling, medication administration, safeguarding and more.
You will gain a broad range of experience as you will get to work across at least 3 locations in an organisation that is forward-thinking and passionate about delivering quality supports.
Our Day shifts are either 8 Hours or 12 Hours depending on the location.
Our Overnight shifts run from 9/10 am to 9/10 am the next morning which you will receive a competitive hourly rate for as well as a sleepover allowance, unsocial hours allowance, Saturday allowance, Sunday allowance.
Essential Criteria for Application:
The people we support are looking for people who are:
Friendly – Understanding
Positive – Support me with my healthcare needs & Goals.
Have a sense of Humour – Support me with developing my independence.
Solution focused – Fun
Desirable Criteria for Application:
Full Clean Driving License
Have or are working towards a qualification in social studies, psychology, or allied health profession.
Have experience of working in the health or social care sector.
If you would like to apply, please send an up-to-date curriculum vitae to recruitment@gheel.ie and indicate which region you would prefer to apply for – North Dublin, South Dublin, or North Kildare. Garda Vetting, references, and an online medical are a requirement of the recruitment process.