Gheel Autism Services was founded in Dublin city in 1971 by a small group of parents of people with autism. The name Gheel originates from the region of Geel in Belgium where since the 7th century people with disabilities were supported to live in the community and not in institutions. The Irish Saint Dympna in the 7th century fled to Geel from Ireland and is credited with initiating this type of community living support model. The first service managed by Gheel was on the grounds of a building named St Dympna's.
Gheel provide services for people with autism in the greater Dublin and North Kildare region. We provide day, residential, supported living and outreach services for people with autism with the goal of maximising independence and enhancing quality of life for all of the people we support.
All of our programmes are tailored to recognise the neurodiversity of people with autism. Committed staff receive regular autism-specific person centred training and they are equipped with the knowledge and skills to enable each individual to have positive and meaningful life experiences.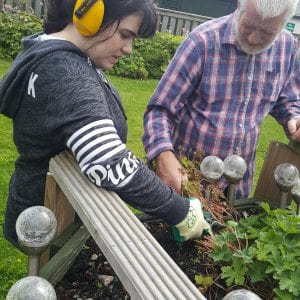 Work With Us!
Gheel Autism Services work within a low arousal philosophy and our values form an integral part of who we are and what we do. We employ approximately 250 people in various capacities and locations in Dublin and North Kildare and are regularly on the lookout for like-minded individuals to join our team.