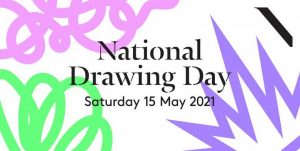 As part of National Drawing Day, the National Gallery of Ireland in association with Gheel Autism Services are hosting a Sensory Drawing Class via Zoom. With an emphasis on using materials that evoke the senses, Eileen O'Sullivan will lead the class on the fundamentals of drawing everyday objects.
Graham Doyle will give an introduction to the subject and also discuss some of his favourite drawings that are housed in the national Gallery's own collection.
The hour long class is taking place on the 15th of May at 2pm. For anyone who may be interested you can click the link below to book your place. It's free but does require you to book!
https://www.nationalgallery.ie/whats-on/sensory-drawing-class-adults-association-gheel-autism-services