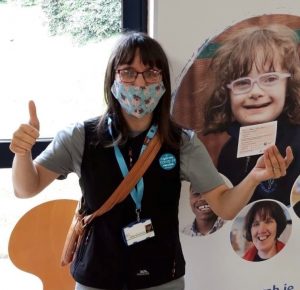 As more and more people supported by Gheel receive their second vaccine doses, we thought we would catch up with them and ask how they felt.
Here is Maria after recieving her second vaccine.
"IM HAPPY WITH MY 2 VACCINES DONE "
Delighted to have been fully vaccinated and getting back to normality!